Mulch Sales & Installation
Affordable Landscaping Made Easy: Get 30% Off on Mulch Delivery and Application!

North Carolina's Top Rated Local® Mulch Supplier & Installer
4th Generation Landscaping and Design is your one-stop shop for all of your mulch needs! We take pride in providing our customers with quality mulch and installation services. Our mulch is made from natural wood and is designed to help conserve water and provide an attractive look to your property. We offer mulch in a variety of colors and types, so you can choose the one that suits your needs. Our experienced team of landscape professionals is here to assist you in selecting the right type of mulch for your project, as well as provide delivery and expert installation services. Contact us today for a free estimate.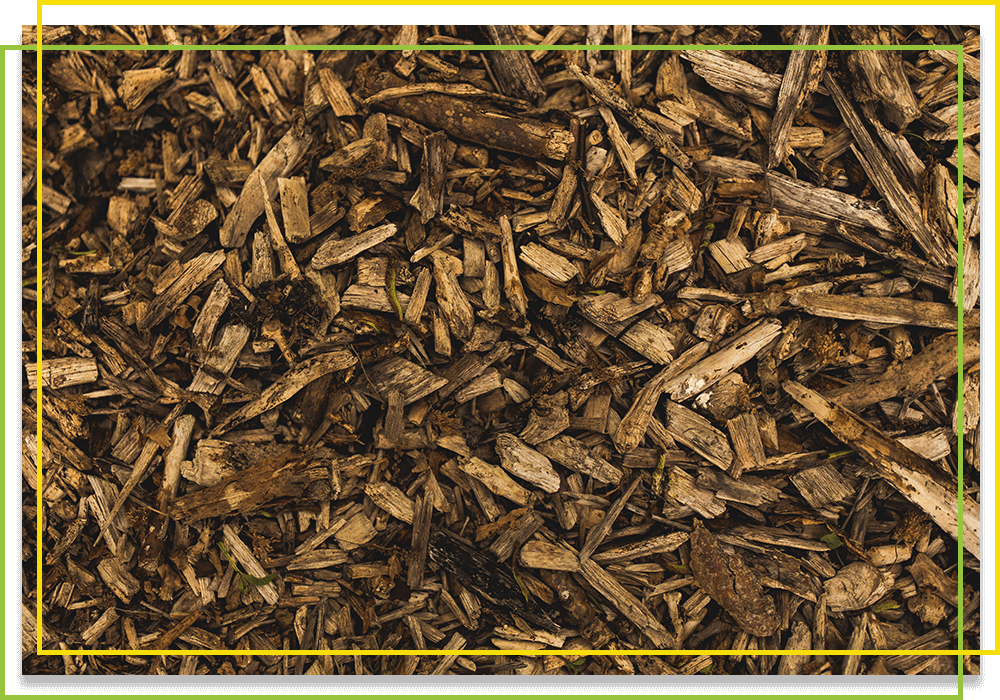 Wholesale Mulch for Sale
Our wholesale mulch is available in a variety of colors and textures and can be used for a number of different types of landscaping projects. Whether you're looking to add a finishing touch to a garden bed or simply want to add some color to your yard, we have the perfect mulch for your project.
We also offer special rates on wholesale orders for contractors.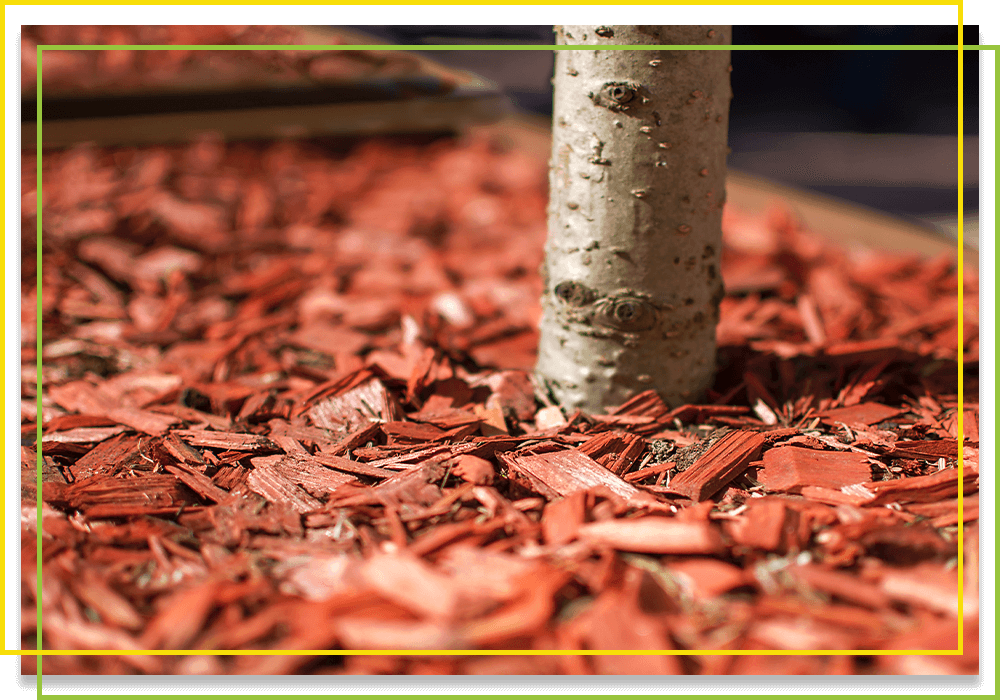 Mulch Delivery & Installation
At 4th Generation Landscaping and Design, we offer delivery and installation services for those ordering mulch. Our expert installation team is here to ensure that your mulch is installed with care and precision. We will make sure that your mulch is properly spread and level, and that it is secured in place to prevent future erosion. When you work with our team, you can have peace of mind knowing we have the experience and expertise to ensure your mulch helps make your yard look beautiful.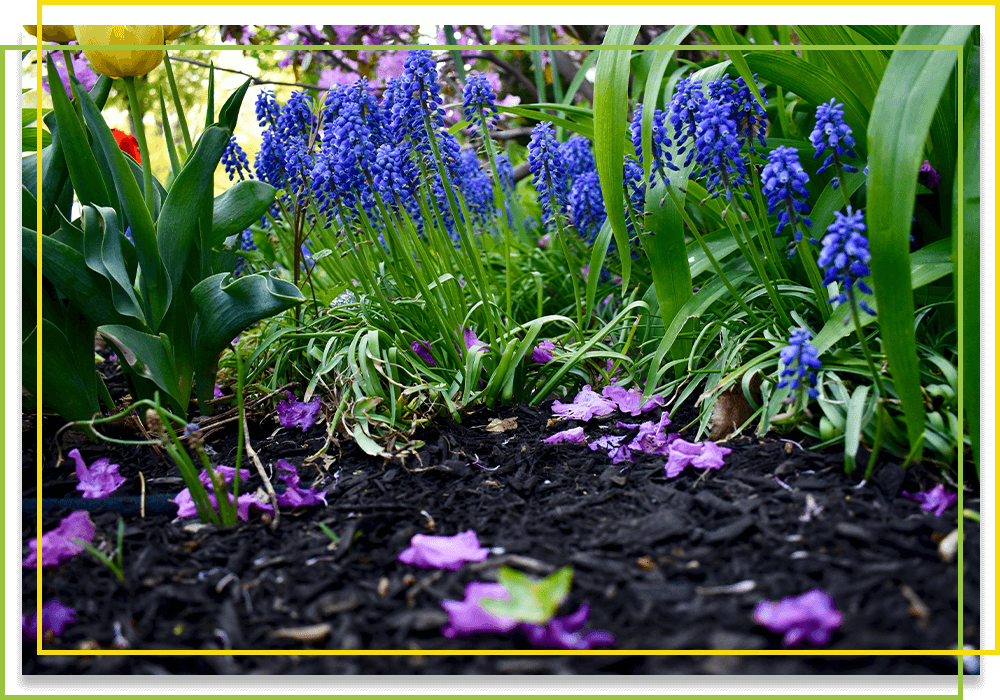 The Benefits of Using Mulch in Your Landscaping
Mulch is an excellent landscaping material that can provide numerous benefits to your garden and landscape. Here are some of the benefits of using mulch in your landscaping:
Retain Moisture: Mulch helps keep the soil moist by reducing evaporation and runoff. This helps keep plants hydrated and reduces the need for frequent watering.

Control Weeds: Mulch creates a barrier between the soil and the weeds, making it more difficult for weeds to take root and spread.

Improve Soil Quality: Mulch helps to improve soil quality by adding organic material to the soil. This helps the soil retain moisture, increase fertility, and improve drainage.

Protect Plants: Mulch can help to protect plants from extreme temperatures and prevent frost heaving.

Enhance Aesthetic Appeal: Mulch can give your landscaping a neat, finished look and can be used to create a beautiful contrast with other elements in the landscape.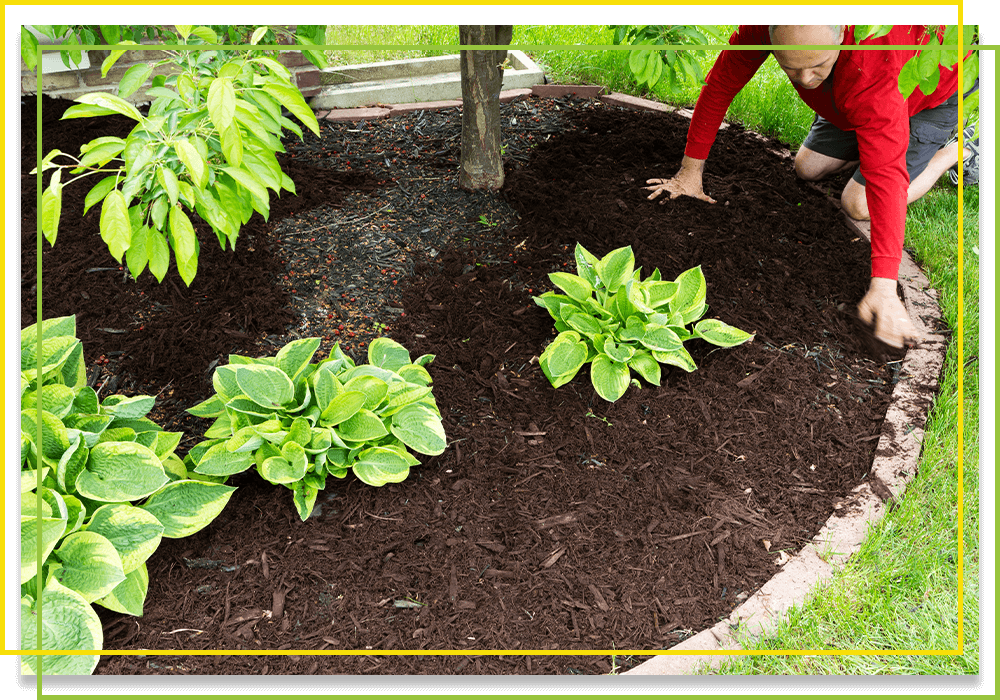 Why Choose 4th Generation Landscaping and Design?
We have been in the landscaping business for more than 25 years

We are a locally owned business

We are passionate about making your landscape look its best

We provide landscaping and mulch to both homeowners and business owners

Our materials are free from dyes and chemicals

We are a full-service landscape company

We will get you started with a free estimate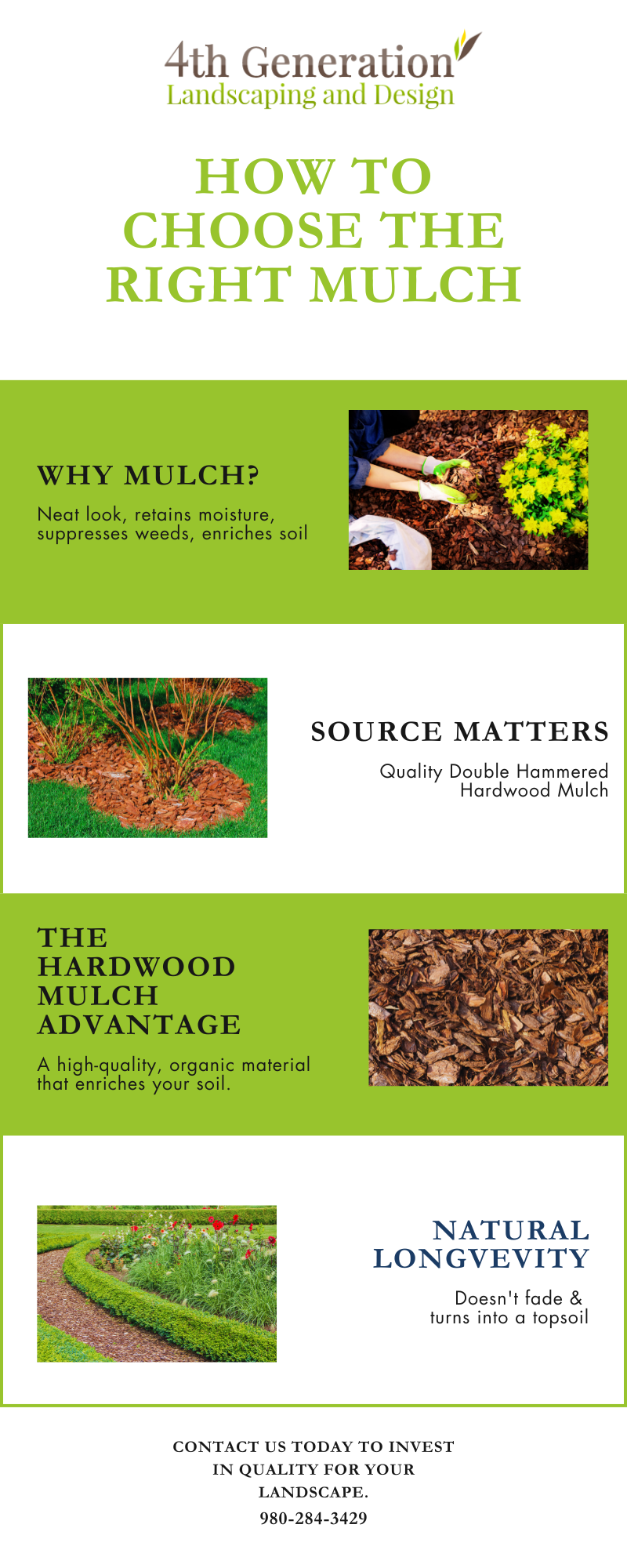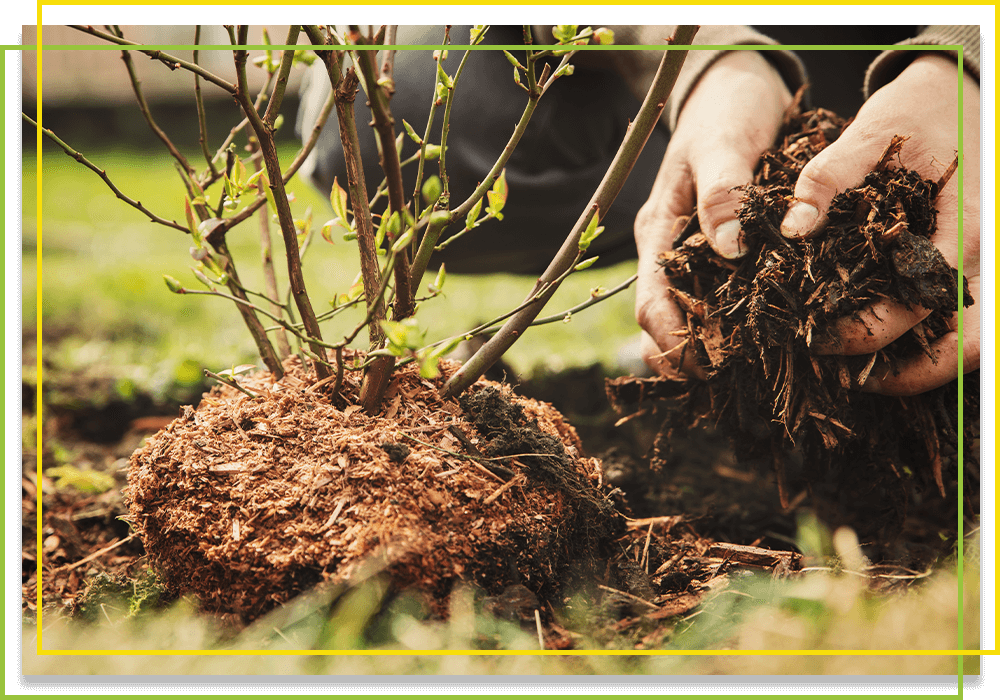 We Will Beat Any Competitor's Price by 10%
When it comes to mulch, 4th Generation Landscaping and Design has you covered. Whether you are looking to spruce up your garden or create a new landscape design, we have a mulch that will perfectly complement your yard. When you purchase your mulch from our landscaping company in Charlotte or Greensboro, we'll beat any comparable estimate by 10%!
Contact Us Today for a Free Estimate
If you're looking for quality mulch sales and installation services, look no further than 4th Generation Landscaping and Design. We offer competitive prices and top-notch service. Contact us today for a free estimate.